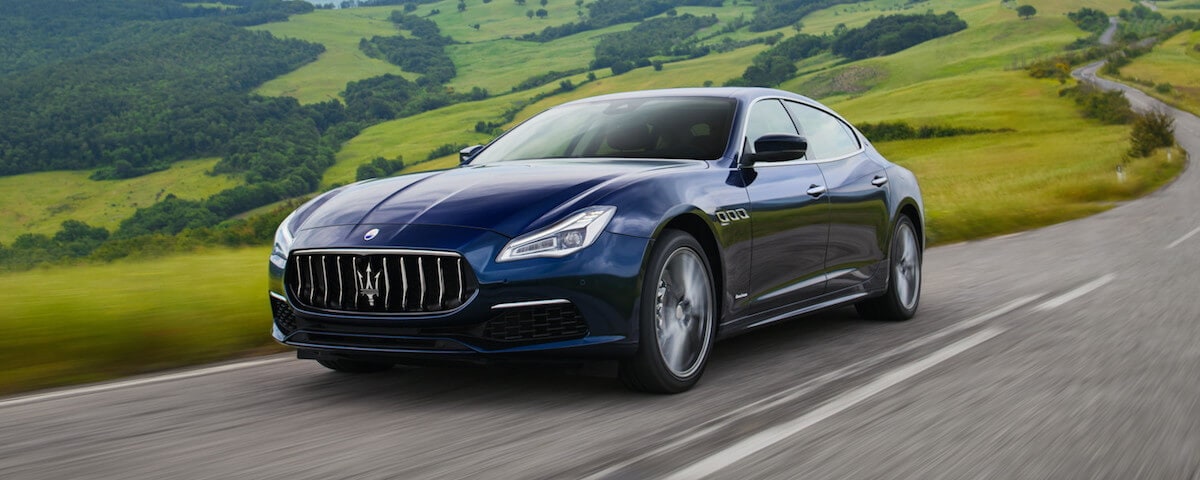 What Is Maserati Integrated Vehicle Control?
Maserati Integrated Vehicle Control, or IVC for short, is an advanced traction management system designed to prevent vehicle instability. Developed by Bosch in collaboration with Maserati, IVC works with over four other vehicle systems to maximize overall vehicle stability and control. From excellent road conditions to adverse ones, IVC works hard to make sure your Maserati is performing at its best, and its safest.
Unlike a typical stability management system, or traction control system, IVC doesn't simply correct issues as they happen, but it prevents them. By analyzing the road ahead, IVC acts early to prevent stability issues even before they happen. By reducing torque through advanced torque vectoring, and applying brake force to individual wheels, IVC allows for incredible control and stability. In adverse conditions the IVS system will act to minimize wheel slippage, making for a much safer driving experience. In good conditions IVC will activate through sweeping turns, allowing for faster speeds and overall increased handling performance.
New Maserati Vehicles With Integrated Vehicle Control
Maserati Integrated Vehicle Control is one of the latest innovations from the Italian carmaker, and is one of many other advanced features and technologies. For 2020, Maserati Integrated Vehicle Control is available on all Levante SUVs, as well as Ghibli and Quattroporte models. For more information about Maserati Integrated Vehicle Control, or any other feature, feel free to call 408-549-1726 to speak with one of our friendly and knowledgeable teammates. While you're still here, be sure to explore our complete inventory of new Maserati cars and SUVs today.