What Is Maserati Q4 All-Wheel Drive?
Maserati Q4 All-Wheel Drive is an intelligent traction management system designed to give thrilling performance and maximum traction over all road surfaces. This advanced system analyzes traction at all four wheels and can split torque to maximize grip and control. Whether you're driving through a mountain pass or get caught up in heavy rainfall, Maserati Q4 All-Wheel Drive will activate as needed, making for a safe and stress-free driving experience.
Unlike a typical four-wheel drive system which can feel clunky around turns, Maserati's Q4 All-Wheel Drive system gives the feeling of a traditional rear-wheel drive vehicle, only activating the front wheels when needed. This intelligent system natively powers the rear wheels with 100% torque, but can split it as needed up to 50/50, to maximize four-wheel traction. Additional hardware such as a mechanical limited-slip differential and torque vectoring improve traction even further, making for an incredibly smooth driving experience. By sending 100% power to the rear wheels under normal conditions, Maserati Q4 All-Wheel Drive can make your car or SUV feel like a proper sports car, and one that can handle almost any terrain!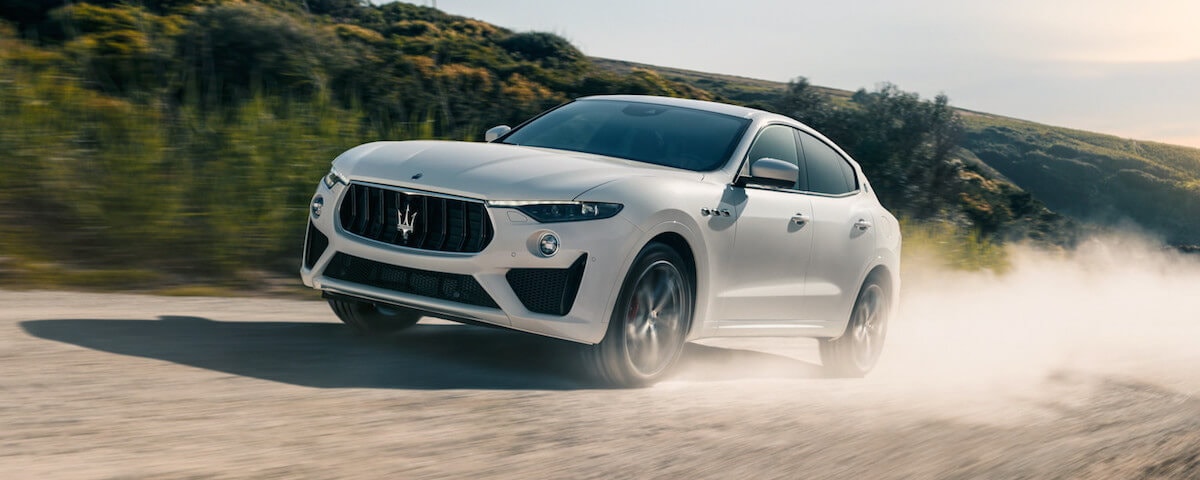 New Maserati Vehicles With Q4 All-Wheel Drive
Maserati Q4 All-Wheel Drive is just one of many advanced features offered by the Italian carmaker, and is now available on select new Maserati cars and SUVs. For 2020, Maserati Q4 All-Wheel Drive is available on all Levante SUVs, as well as select Ghibli and Quattroporte models. For more information about Maserati Q4 All-Wheel Drive, or any other exciting feature, call us at 408-549-1726 to speak with one of our friendly and knowledgeable teammates. If you would like to experience this technology for yourself, check out our inventory of new Maserati cars and SUVs featuring Q4 All-Wheel Drive and schedule a test drive today!.